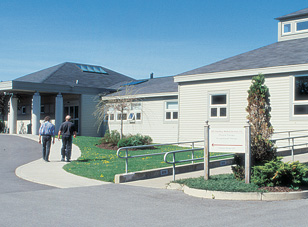 85 College Street
Hamilton, NY 13346
Our offices and facilities have been designed to provide you with a level of specialized orthopaedic care usually found only in larger metropolitan areas. With the personal attention that comes from our being part of a smaller community. All of our locations are handicapped accessible.
During Regular Office Hours
Call 315-824-1250 and a triage nurse will instruct you as to the course of action to take. The nurse will notify/confer with your doctor if the problem
warrants it.
After Hours
Please call the office at 315-824-1250 and follow instructions or go directly to the Emergency Room at Community Memorial Hospital at 150 Broad Street in Hamilton.
Email Us at appointments@hamiltonorthopedic.com for a scheduling request that is not urgent.
Hours of Operation
Sports Clinic:
For injuries incurred over the weekend.
No Appointment Necessary
Monday: 8:00am - 10:00am
Friday: 8:00am - 10:00am
Business Hours:
Monday - Friday: 8:00am - 4:30pm
Physical Therapy:
Monday - Thursday: 7:00am - 6:00pm
Friday: 7:00am - 5:00pm
315-824-1250