Our goal is to return our joint replacement patients to a functional state. We want them to be able to perform the activities of daily living - walking, bicycling, swimming, gardening or playing golf. People with severely arthritic joints, whether they are athletes, weekend warriors, or senior citizens, do not need to give up the activities they enjoy. Reconstructive surgery, especially total joint replacement, has proven over the past 40 years to be a reliable means of relieving severe joint pain, allowing people to regain a reasonable level of function and improving their quality of life.
Dr. Zahn trained at the Hospital for Special Surgery in New York — one of the top centers for joint replacement surgery in the country — under the guidance of Drs. Wilson, Insall, Ranawat, Inglis and Salvati, all nationally recognized names in hip and knee surgery.
Dr. Buckley has been on the forefront of bringing new technological advances to the Central New York area. He has been a party of National FDA studies for lumbar and cervical artificial disc replacements, nucleus pulposus replacement, kyphoplasty procedure for vertebral spinal fractures, and many others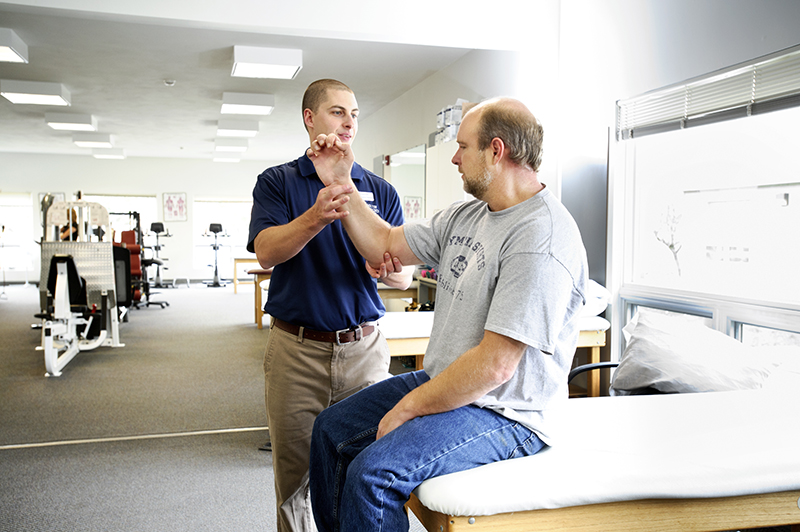 The team at Hamilton Orthopaedics has extensive training and experience in reconstructive joint surgery, particularly in total hip and knee replacements. They perform hundreds of successful procedures every year and because of the constant technological advances, they have a strong commitment to continuing medical education. Consequently, the physicians are prepared and trained in the use of state-of-the-art procedures and prostheses.