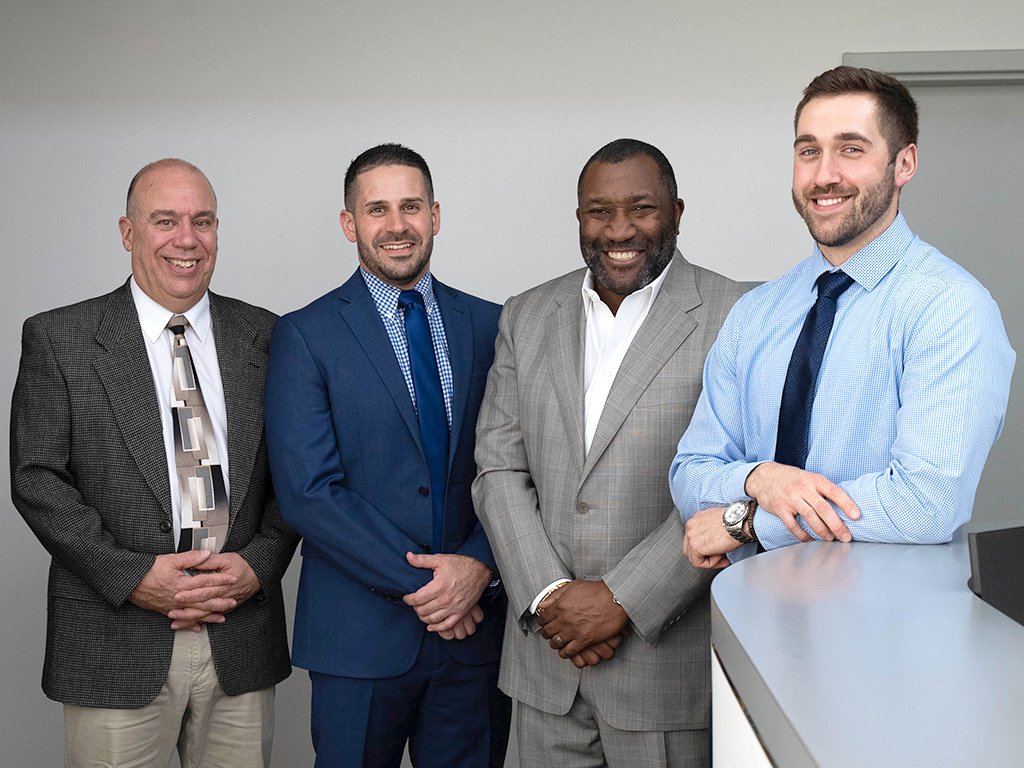 Our spine team headed by Dr. Rudolph A. Buckley MD, MBA makes sure that the latest advances in spinal innovations is available to our patients right here in Central New York. This includes minimally invasive surgeries that shorten recovery time. Dr. Buckley has and continues to participate in FDA studies in the newest spinal devices and technologies. Therefore, we are able to offer the most current procedures to our patients that other doctors in this area are not able to. Some of these procedures include artificial disc replacements, nucleus pulposus replacement, kyphoplasty and sacral iliac joint fusion.
We encourage you to peruse our web site. This website is created to be a comprehensive resource, offering patients access to information they need to make the most informed decisions about their care. Some of the features on this site include a section on different spinal conditions, explanation of the spinal surgeries we offer, and access to patient stories.
Orthopedics involves the complete care of the musculoskeletal system. The most delicate of these areas is the Spine and nervous system. Treatment of the Spine is complex. Interaction between multiple fields has to be coordinated to bring quality care to every patient at Hamilton Orthopaedics, Spine and Sports Medicine. Due to years of dedication we at HOSSM have attained referrals from New York City, Florida, Georgia, Tennessee, California and Canada. We work with major Corporations to tailor care for every client.
Spine Care starts with the customer exercising, watching their diet with a nutritionist, and may progress to large surgical fusions correcting curves due to scoliosis or fractures due to accidents or falls. Hamilton Orthopaedics, Spine and Sports Medicine works with Physical therapists, acupuncturists, massage therapists, rheumatologists, chiropractors, neurologists, and neurosurgeons, which allows us to co-ordinate care tailored to our customer's needs.
Since our founding in 1984, we have been treating spine patients and have constantly evolving, innovating implants, and using cutting edge technology to provide better care for our clients. We are leaders in our field with research in artificial disc replacement, nucleus replacement, and minimally invasive spine surgeries. The members of the spine team and the rest of Hamilton Orthopedic Surgery and Sports Medicine look forward to helping you get back to your life, back to work and back to enjoying your families as soon as possible.
Muscles of the Spine
Assessing a patient's muscle strength is important both before and after surgery. The stronger the muscles are before surgery, the better and easier time the patient will have throughout the recovery process. It is important to have strong muscles for long-term success. The more supportive the muscles are, the less strain there will be on the spine itself
Spine Procedures:
Spine Diagnosis: