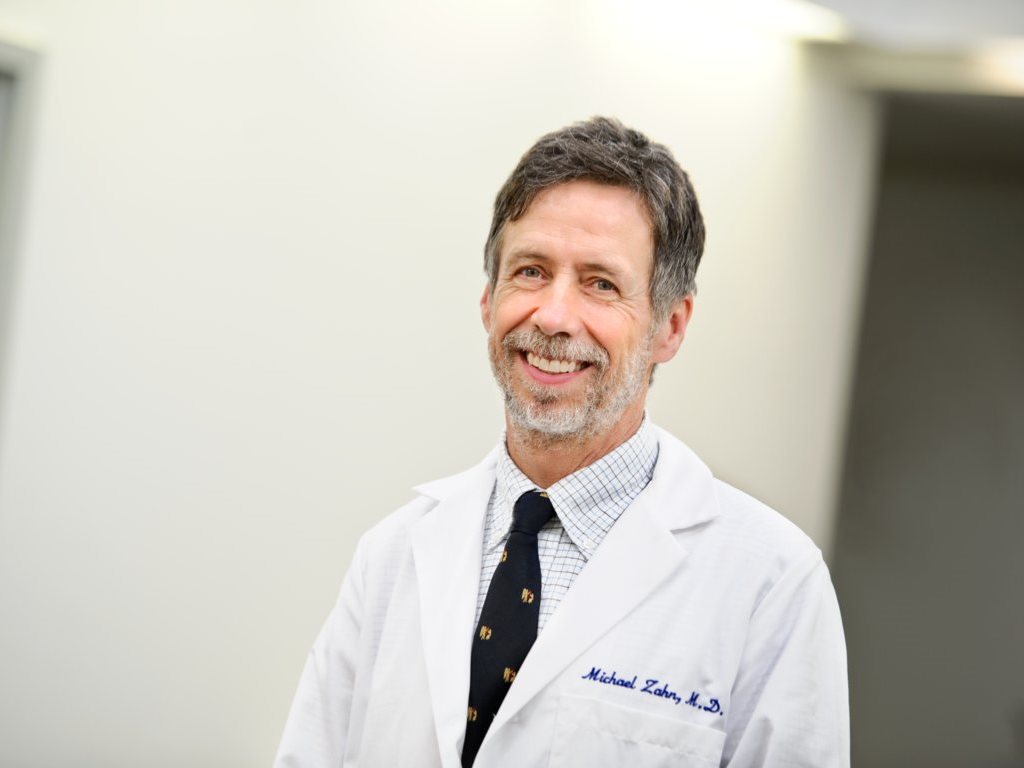 During his graduate and post graduate education, Dr. Zahn gained important practical sports medicine experience. He worked at the Lake Tahoe Orthopaedic Clinic with Dr. Richard Steadman, the team physician for the U.S. Ski Team, and with Dr. Russell Warren, the team physician for the New York Giants.
A former rugby scrum-half, Dr. Zahn moved to Hamilton in 1986. He is active in skiing, bicycling, rock climbing, and hiking. An avid baseball fan, he has coached little league and youth soccer over the years. Zahn's other interests include sculpture, architecture, and preservation of historic buildings and open land. He has served as Chief of Surgery and President of the Medical Staff at Community Memorial Hospital and as Chairman of the Hamilton Village Planning Board.
Dr. Zahn, an Ohio native, graduated from The Cranbrook School in Michigan where he lettered in football and received the scholarship award for outstanding scholastic achievement. He is married to Debby (nee Collins) from High Falls, NY. They and their son, Hayden, live on a farm just outside Hamilton.
Education
1971 – 1975
B.A. with distinction, Phi Beta Kappa, Stanford University
1975 – 1979
M.D., Stanford Medical School
1979 – 1980
Internship in General Surgery, Dartmouth-Hitchcock Medical Center
1980 – 1985
Residency in Orthopaedic Surgery, Hospital for Special Surgery, New York. Paper accepted for publication in The Journal of Arthroplasty, "The Use of Bone Graft in Total Hip Replacements."
1985 – 1986
Fellowship in Arthroscopic Surgery with Dr. George Schonholtz, M.D., Washington, D.C. Dr. Schonholtz is one of the earliest practitioners of arthroscopic surgery in the U.S.
1986
Started his professional career at Hamilton Orthopaedics, Spine and Sports Medicine
1988
Board Certified in Orthopaedic Surgery
1990
Fellow in the American Academy of Orthopaedic Surgeons
Please fill out the form below to schedule your appointment with Dr. Zahn.