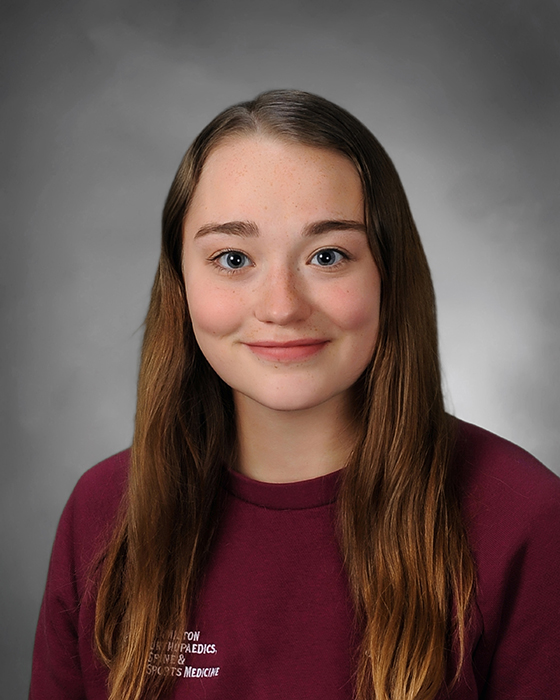 Anna Rinaldo is a Utica University senior graduating with her Bachelors in Health Studies in May of 2023 while also dual enrolled in her first year of the Doctorate of Physical Therapy program.
Anna has personal experiences with physical therapy and Hamilton Orthopaedics due to ACL reconstruction surgery by Dr. LaFrance and physical therapy with Erica Maxam, PT, who helped her return to sports.
Admitted as a senior in high school, Anna earned a spot in the doctoral program at Utica University and is currently in her senior year of undergraduate studies and taking doctoral level courses at the same time.
Anna's previous accomplishments include: Sherburne-Earlville Central School District record holder for both the mens and womens 1 Meter Diving, various swimming records, captain of the softball team, and she graduated 5th in her class in June of 2019.
When not in school or working at Hamilton Orthopaedics as a physical therapy aide, she enjoys being outside on her family farm, Sugar Hill Farm, with her puppy. She is passionate about being outdoors (hunting, four wheeling, hay production), and helping the local community regain function through physical therapy.
Education
1997
2017
Certified Orthotic Fitter